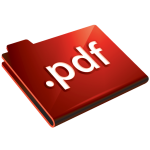 ExpertPdf Html To Pdf Converter offers a simple, yet powerful PDF generation API. Converting from HTML to PDF is easy using our API. Download a free trial of our HtmlToPdf Converter and take a look at our samples written in C# or VB.NET.

The ExpertPdf HTML To PDF API is a professional solution that lets you create PDF from web pages and raw HTML code in your applications. The API is easy to use and the integration takes only a few lines of code.


PdfConverter pdfConverter = new PdfConverter(); byte[] downloadBytes = pdfConverter.GetPdfFromUrlBytes(url);
Our
HTML to PDF API
is a professional service for
HTML to PDF conversion
. It allows you to create high-quality PDF documents quickly, efficiently and cost-effectively. Use it to create high-quality invoices, reports, tickets, e-books, brochures and much more!
Features
Supports full HTML and JavaScript, including HTML5, CSS3, SVG and Canvas technologies
Has many options to customize the PDF layout, including margins, header, footer, page size and orientation
Can be used to apply watermarks to existing documents
Can encrypt and protect your PDF documents
No 3rd party dependencies
No printer driver to install
No IE dependencies
Category: Pdf Library for .NET
Tags: Html to Pdf, Html To Pdf SDK, Pdf, Pdf Library, Pdf Sdk